Thai Acrylic Fibre Co., Ltd.
'One of the
world's leading
acrylic fibre producers'
Thai Acrylic Fibre Co., Ltd., is one of the largest acrylic fibre companies in the world. Incorporated in 1987, The company produces a range of acrylic and specialty acrylic fibers for various end-applications including Sweater, Outerwear, Innerwear, Base-layers, Home Textiles and Technical Textiles. Some of the key specialty fibers that Thai Acrylic Fibre manufactures are:
Solution-dyed acrylic fibre for outdoor all-weather applications
Amicor™ fibre
Anti-microbial fibre for apparel, beddings and socks end-use
Pilbloc™ fibre
Anti-pill fibre for premium sweaters and inner wear
Radianza™ fibre
Gel-dyed, Eco-friendly fibre for a range of end-applications
For more information about Thai Acrylic Fibre please visit: www.birlacril.com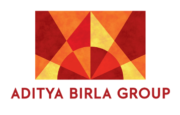 A US$ 40 billion corporation, the Aditya Birla Group is in the League of Fortune 500.
The Group has been ranked Number 4 in the Global 'Top Companies for Leader's survey and rank Number 1 in Asia Pacific for 2011. 'Top Companies For Leaders' is the most comprehensive study of organizational leadership in the world conducted by Aon Hewitt, Fortune Magazine and RBL (a strategic HR and Leadership Advisory firm).
Led by visionary Chairman, Mr. Kumar Mangalam Birla, reckoned as an iconic figure, the Aditya Birla Group is poised to make a quantum leap. The Group operates in 36 counties.
For more information please visit www.adityabirla.com