Bangkok, March 2022
Craft Creator, the leading handcraft workshop studio in Thailand under name The Cave Workshop Studio collaborated with Thai Acrylic Fibre Co., Ltd. to launch Radianza™ yarn collection for hand-tufting carpet for students to use during workshop and on sale under Craft Creator owned brand.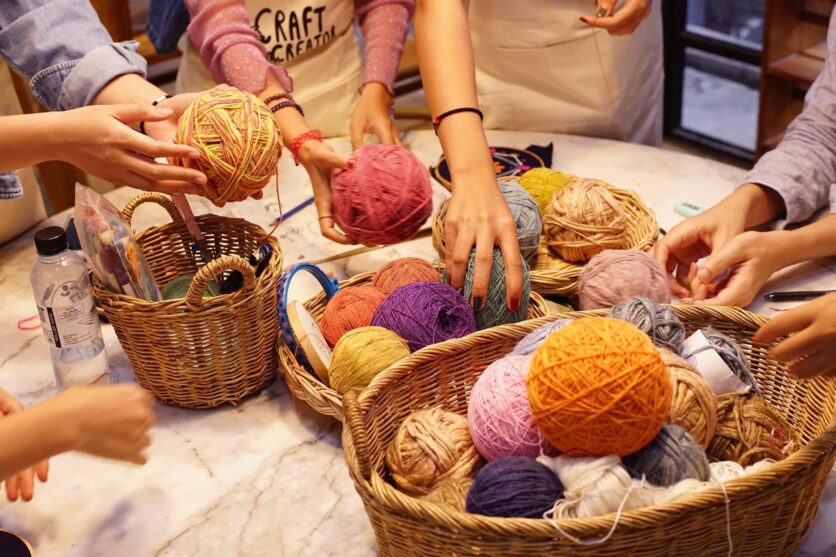 Founded in 2014 with passion in art and craft focused on textile with traditional knowledge and unique techniques from local communities in Thailand, South African, and Japan, Craft Creator or The Cave Workshop Studio offers more than 10 classes for one-day workshop, targeting college students and office workers who are interested in arts and crafts, or seeking for new hobby that can develop their skills, improve themselves with possibly leading to second income. Once the studio started, it has become very popular. Craft Creator has expanded their connection with many collaboration projects with many private corporates and government sectors, with mission to maintain and promote traditional craft knowledge to the market and young generation. "Eco-friendly and sustainable materials are in our focus. We want to encourage people to do crafted works, not only for self-development, but also to reduce manufacturing consumption that creates pollution to the environment. I usually try to source natural materials for the studio that students can use and buy back home. When I came to know about Radianza™ and its story on saving natural resources during production, I was happy to bring in and introduce to our students without a doubt." – said Nitivit Shardsubsin, owner and Creative Director of Craft Creator / The Cave Workshop Studio.
"Radianza™ offers more than 200 shades which is an advantage for hand-knitting yarn. We have developed the yarn size according to Craft Creator suggested to use with tufting gun, which is interesting. Crafts has becoming popular and since the Covid-19, people started to find new hobbies that they can do at home. We are glad on this collaboration project with Craft Creator as they are one of the pioneer who started workshop business in Thailand." – Tuhin Kulshreshtha, Head of Value Added Products and Marketing, Thai Acrylic Fibre Co., Ltd.
For more information, please visit www.radianza.world and visit Craft Creator website at Craft Creator Thailand.