Bangkok, May 2022
Artstory by Autistic Thai together with Thai Acrylic Fibre Co., Ltd. launched a hand-tufting carpet collection made from Radianza™ fibre at Mango Art Festival, crafted by students from Craft Creator Studio.
Artstory by Autistic Thai is a social enterprise, to support autistic people to earn steady income for themselves and their family. "At Autistic Thai Foundation, we train autistic students with special curriculum to develop their skill sets and mentality. We bring the art and music class into the treatment method and we could see that, there are many talented autistic artists who create amazing work. That was the beginning of Artstory, to bring their works into merchandises and promote to the market, and the artists are paid while working here. Not only our own merchandises, we also work collaboration with many other brands and corporates in Thailand and international. We are invited to join many art exhibitions as well, for example, Mango Art Festival. This is our second year to join such an iconic art festival in Thailand. We are excited about our concept this year because we have never done home textiles before. We were thinking about making carpets designed by our autistic artists, and we were looking for sustainability concept. Then we saw the news that Craft Creator studio launched Radianza™ yarns in their hand-tufting carpet class. So we got the idea how to bring our concept to life." – says Varath Janthayanond, Director at Artstory.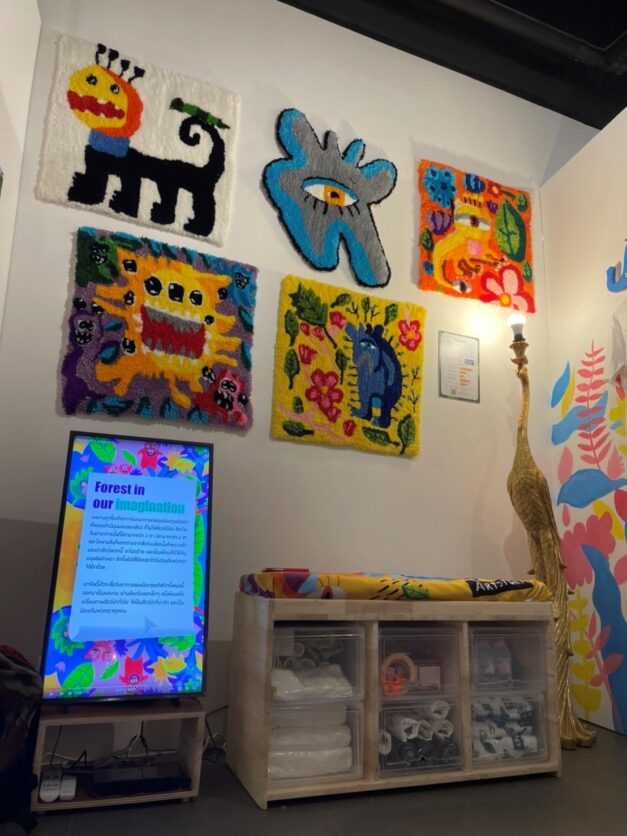 "We work collaboration with many government and private sectors in Thailand, and also with local communities. So when Thai Acrylic Fibre and Autistic Thai told us about this project, we undoubtedly agree to join this project. The artworks created by autistic are incredible, and we have many students who took our workshop class and still making carpets as their second income to help making these into the final products. It is good for every party and to the world, too." – says Nitivit Shardsubsin, owner and Creative Director of Craft Creator / The Cave Workshop Studio.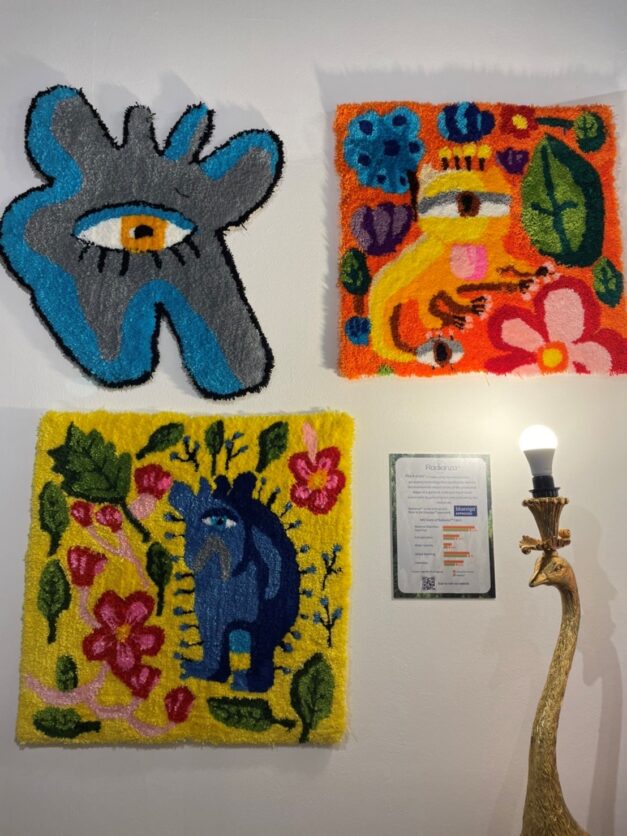 "This is the first times for us to join the purely art and craft project. The autistic artists have designed such an amazing work and the colours they use are very bright and vivid, which will be one of the unique properties of Radianza™ fibre. It also save a lot of water and reduce negative impact to the environment. We are happy for this collaboration project with Artstory and Craft Creator and we hope consumers will like it." – says Tuhin Kulshreshtha, Marketing Head, Thai Acrylic Fibre Co., Ltd.